Toll-Manufacturing OEM Aroma Diffuser Aromatherapy
Looking for a diffuser reflects the image of your company? Whatsoever it's a custom-designed creation or a customizing of an existing model, we can meet your needs.
Specialized in manufactuing of aroma diffuser for many years, we have all the necessary skills to carry out your project. Our team will assist you in developing your diffuser from A to Z.

Several options are available:
- You choose from the models that we propose after having defined together your expectations:
Our catalog contains a large number of diffusers all customizable. We will offer a selection of models to meet your expectations. Choose the material (wood, glass, ceramic, PP ...), the process (nebulization, ultrasonic, gentle heat ...) and functions (LED, adjustable power, timer, light...) and we will find the diffuser that corresponds to you. If you have no precise idea, our knowledge about the market will be a precious help in the choice of your model.
- You want a particular model missing from our catalog:
Although our catalog already has a large number of diffuser, you may not find the model you are looking for. Send us pictures and information you have and we can provide it to you (except model protected by copyright, patent or legal deposit model). 
- You want an original diffuser made from your idea or your plans/drawing:
You get the idea, we have the capacity to realize it. Present us your project and we will make this diffuser become a true object.
   Once the model is defined, there are several steps to complete your project: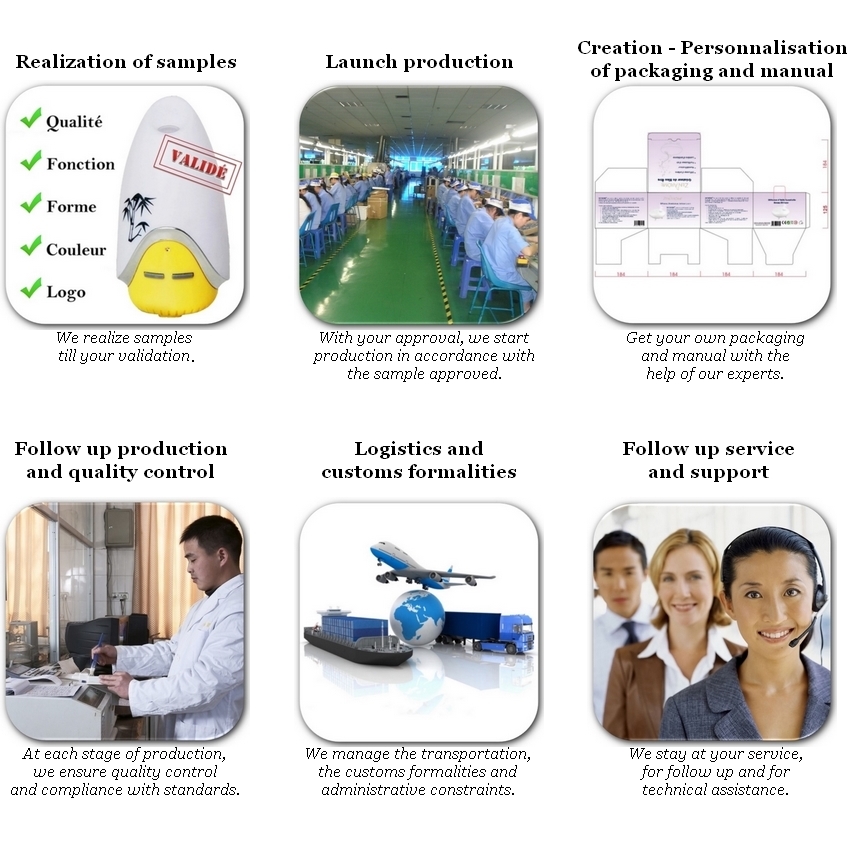 Just contact our customer service and tell us about your project.